www.CluesGo.co.uk
Treasure Hunts, (or Scavenger Hunts or Treasure Trails as they are sometimes known), are a great way to explore and to spend an hour or two with friends or family.
If that's what you're looking for you're in the right place.

Here you'll find all sorts of treasure hunts all over the UK and most of them are free to download. OK, the site is new and we currently only have a few but if you live near these areas or you are visiting the areas, give them a try.
If not, visit us again soon when we will have many more to choose from.
Treasure Hunts are also great for Birthdays, Stag and Hen Parties, Fundraising Events and Corporate Events
Simply pick a hunt and download the pdf document containing the questions.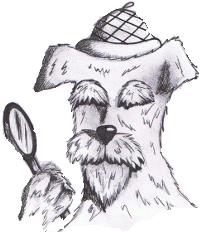 Families

- Suitable for everyone. These treasure hunts explore an area on foot
Bowness on Windermere, The Lake District- Approx 1½ miles, 1-1½ hours.
Haworth, West Yorkshire- Approx 2½ miles, 1-2 hours.
Idle, West Yorkshire- Approx 1½ miles, 2 hours.
Skipton, North Yorkshire- Approx 3½ miles, 2-2½ hours.
Staithes, North Yorkshire- Approx 1¼ miles, 1-1½ hours.

Kids

- Short walks with easier clues and things to keep younger children entertained
Haworth Central Park, West Yorkshire- A stroll around the park. Suitable for 5-10 year olds.

Driving

- Get in your car and follow the clues to work out the route.
None yet but we will have soon

Cycling

- Mainly on quiet roads and off road, enjoy the countryside while answering the questions.
None yet but we will have soon
If you have written a treasure hunt that you would like to share with others, please send us details via our online form. Please only send us your own material and not any that has been copied from others.
Here are some links that may help you find other things to do.